The conductor & artistic director of the Zurich Film Orchestra ZFO is Pascal Tsering.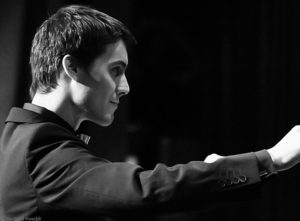 Born in Basel but raised abroad, Pascal Tsering began playing the piano at the age of eight, and two years later he also played guitar and drums. Under the direction of the American orchestra conductor Robert Thomson, Pascal then attended orchestral classes during his stay and also won first prizes.

Back in Switzerland, he continued his education at the Winterthur Conservatory, and later also at the Winterthur Institute for Contemporary Music. He then completed a CAS (jazz composition / arrangement) and an FTM (composition for film, theater and media) at the ZhdK. His main job is as a sound engineer. In the private sector he writes / arranges for ensembles and is a technical expert at the Technical Vocational School in Zurich.

In 2006, Pascal Tsering founded the Big Band Zurich and has also headed the Zurich Film Orchestra as conductor and artistic director since 2021. In his private life he is a passionate hobby cook and loves everything that has to do with photography and of course films.

---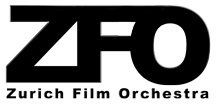 Zurich Film Orchestra ZFO
Pascal Tsering Conductor